Arpan Das wins 1st Tripura Open 2019
Arpan Das of West Bengal became the champion of the 1st Tripura Open 2019 by scoring 7.5/9 points. It was a four-way tie at the top with IM Ramnathan Balasubramaniam, GM Saptarshi Roy Chowdhury and WIM Chandreyee Hajra taking the second, third and fourth spots respectively. The event took place in the beautiful Shahid Bhagat Singh Youth Hostel, Khejurbagan, Agartala and Matrix Chess Academy organised it. A total number of 209 players took part with five titled players in this 5-day event, which ran from 26th to 30th March 2019. In this final pictorial report of the event, we have an interview with the champion and also his best game from this tournament annotated by himself.
Your only loss in the event, is your favourite game!
Though I didn't get the chance to explore the beautiful city of Agartala, two things drew my attention. The city is very less polluted, necessary transportation like auto rickshaw runs in CNG, and it is very less populated compared to other main cities of Northeast that I have been to. I was lucky enough to meet a couple of local Tripuri people during my stay. They told me about the city and in doing so, I realised that the locals here are so down to earth and humble. They take pride in their historical royal lineage but at the same time worry about the illegal immigrants that are infiltrating with every passing day.
Coming to the tournament, Arpan Das of West Bengal is now the unofficial Northeast champion due to winning back to back competitions organised in Northeast. He also won the 1st Silchar Open which concluded recently in Assam. Almost a dozen titles under his belt from this part of nation. Northeast is undoubtedly lucky for Arpan.
By the end of the 6th round, everybody had an idea about the final standing with three rounds to go and Arpan being the only player on 6.0/6 points was the default favourite. When I approached Arpan to share his favourite game I was a little surprised that he chose his 7th round defeat against Rupankar Nath of West Bengal. It was his only loss and also his best game in his words.
Arpan Das vs Rupankar Nath (annotated by the champion Arpan Das):
Here is a transcript of the interview with the champion right before he left for his home:
I will get myself a title and then shifting to coaching and writing like Jacob Aagaard
Nongsha Angom (NA): Congratulations Arpan for winning the 1st Tripura Open 2019. You have won the 1st edition of Noonmati, 1st edition of Silchar and now this and also you are always winning one or finishing on the podium in tournaments you play here in Northeast, what is the secret?
Arpan Das (AD): As a player, I feel very relaxed here compared to any other parts of India. It is more of a psychological issue. I have won a lot of tournaments here in Northeast so inadvertently, it makes me feel more confident, and thus I get more success. The cycle keeps on going; it is more of a psychological thing than superstition (laughs).
NA: Do you feel that the players of Northeast are fragile in playing strength compared to other states?
AD: Honestly if you compared it with a state like Maharashtra then you wouldn't find much difference because of the players over there mostly learn chess for fun but of course if you compare it with Chennai or say even Kolkata then it is a lot easier here. Talking about my state West Bengal well you have to be very careful even when you are facing a 1500 rated opponent.
NA: You have been winning every event you are taking part in from a past couple of year so is there any particular kind of preparation you go through to make yourself ready?
AD: No, luckily I was in good form every time. Even before coming here I took part in a local championship and performed well like not making any blunders and giving my 100%.
NA: So you came here very confident and to win this event right?
AD: Yes to finish in the top 3; otherwise what was the point to spend so much on my flight tickets to come here (laughs).
NA: You mentioned me once during our conversation earlier that you have a long connection with Northeast since your childhood. Could you please throw some light on it?
AD: Yes back in 2010 when I was in class 10 I came to Assam for the first time to play in a 1 lakh prize tournament. It was a massive amount for me back then. I was not an experienced player then but honestly I was surprised by my performance. I was 7.5/8 points, winning against all the higher rated opponents one after the other. It was extremely unexpected because, I never thought I could have an unbeaten performance against players with a rating of 2200+. It was like a dream come true. Though I didn't win the championship that was like a call for me and since then I kept returning here every year.
NA: I have asked this question recently to GM Vaibhav Suri regarding active players turning into good coaches, and he gave me an interesting reply that a professional player cannot be a professional coach simultaneously. We all know that you are a coach yourself so how much do you agree with that statement?
AD: Though I teach professionally I don't consider myself a professional coach. I am a player first and then a coach. I only teach because I want to share my experiences and above all, I love interacting with kids, so I don't really charge the club. Well, I think you can do both, but that would mean that you would only maintain your playing standard and not improve. I firmly believe that you never improve as a player if you take coaching seriously.
NA: Do you believe that it is hard to make a career in chess if you are above the age of 20 and not a Grandmaster?
AD: You can make a career but mostly it would be in coaching! But as a player honestly it is tough because everywhere talents are popping up nowadays and for a senior person it is very hard to give the amount of time to invest in chess compared to a young person. If you are young, then you have guardians to take care of your problems, you have sponsors and stuff etc. And also it is a scientific fact that after the age of 21 it is tough to learn things. But again "Nothing is Impossible" (laughs).
NA: Would you like to share your goal?
AD: I will get myself a title and then shift to coaching and writing like Jacob Aagaard.
NA: Awesome! Arpan how do you compare West Bengal with Tamil Nadu in terms of Chess?
AD: Tamil Nadu produces a lot of 2400+ players, but their 1600 or 1700 level players are not stronger than Bengal. The problem with Bengal is that it doesn't have the support of the state government. And also if you see Tamil Nadu then a lot of states which organise good chess tournaments fall near it, unlike West Bengal where players have to cross half the country to play in a decent tournament. Tamil Nadu is very consistent, and I don't think West Bengal can overtake it very soon as a chess hub.
NA: Where are we going to see you next?
AD: Probably Cuttack.
NA: Thank you so much Arpan for your time and once again a big congratulations for winning the tournament.
AD: Thanks a lot and I am looking forward to meeting you soon.
Matrix Chess Academy organised the tournament under the leadership of FM Prasenjit Dutta who was the tournament director as well. IA Amit Sharma was the Chief Arbiter of the event, and he was assisted by SNA Salina Masum, NA Priyanka Nag, Sulekha Das and NA Mithun Pal.
Final Ranking after 9 Rounds
Rk.
SNo
Name
Typ
sex
Gr
Rtg
Pts.
TB1
TB2
TB3
TB4
TB5
Rp
1
7
Arpan Das
2147
7,5
0,0
52,0
55,0
44,25
7
2005
2
5
IM
Ramnathan Balasubramaniam
2176
7,5
0,0
51,0
55,0
44,25
6
1957
3
1
GM
Roy Chowdhury Saptarshi
2296
7,5
0,0
50,0
55,0
45,25
6
1921
4
13
WIM
Chandreyee Hajra
w
1927
7,5
0,0
48,0
52,0
42,25
7
1739
5
8
Nath Rupankar
2022
7,0
0,0
52,5
55,5
40,75
6
1997
6
10
Suvradeepta Das
1997
7,0
0,0
52,0
55,0
40,00
6
1872
7
6
Anustoop Biswas
2161
7,0
0,0
51,5
55,5
40,50
7
1891
8
4
Singh S. Vikramjit
2210
7,0
0,0
50,0
54,0
40,25
6
1829
9
2
IM
Mishra Neeraj-Kumar
2264
7,0
0,0
49,5
51,0
38,50
6
1759
10
21
Alekhya Mukhopadhyay
U12
1609
7,0
0,0
48,0
51,0
37,25
6
1772
11
3
IM
Suvrajit Saha
2221
7,0
0,0
46,5
51,5
39,00
6
1686
12
9
Singh Bhogen R K
2010
6,5
0,0
48,5
52,5
35,75
5
1714
13
12
Nepal Prakash
1961
6,5
0,0
48,5
52,5
35,50
6
1669
14
15
Rupam Mukherjee
1885
6,5
0,0
48,0
52,0
35,50
6
1595
15
51
Priyangshu Mazumder
U14
1356
6,5
0,0
45,5
48,0
31,75
6
1646
16
45
Aditya Rawat
U14
1389
6,5
0,0
45,0
48,0
32,25
5
1595
17
14
Nandan Buragohain
1913
6,5
0,0
44,0
46,0
30,75
5
1487
18
34
Anushka Gupta
U14
w
1491
6,5
0,0
43,0
47,5
31,75
6
1385
19
19
Soumyajit Das (Jr)
U16
1628
6,0
0,0
51,0
52,5
31,00
5
1794
20
160
Kinkar Roy
0
6,0
0,0
49,5
54,0
34,00
6
1778
About the author: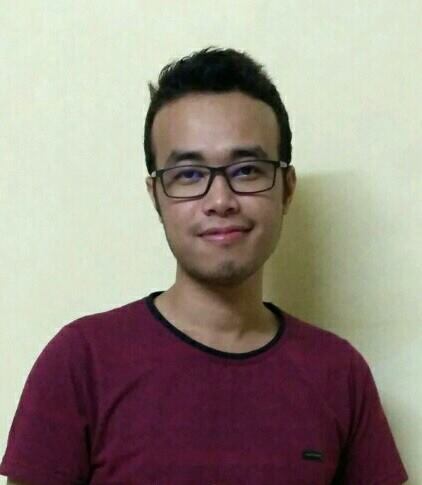 The author of all the reports from the 1st Tripura Open 2019 is Nongsha Angom. He is ChessBase India's broadcast expert and specialized editor. He fell in love with the royal game only four years ago in 2015. When he is not playing chess, he loves reading and listening to music. He also has a 2nd DAN black belt in Manchurian Kung Fu and a black belt in Taekwondo. His aim is to establish himself as a chess player while simultaneously promoting chess in North East India.
---